Safety
Zero Harm… is our philosophy
The management of Farr Fabricating is committed to providing safe and healthy working conditions, and to promoting positive attitudes toward safety and health within the organization. Our safety standards must ensure no person is injured ("Zero Harm" is our philosophy).
Our team is our largest asset and we do anything and everything to keep everyone safe in our workplace. We take pride in the fact that we can say that our safety program exceeds the applicable Occupational Health and Safety Legislation and Regulations and will meet the requirements of our clients.
We are very proud of our excellent safety record with WorkSafe BC and we are also proud to feature an in-house safety officer who ensures that all employees consider safety first… every time.
Management is responsible for providing a safe work environment. Establishing and maintaining company safety standards, provision of safe tools and equipment, hazards are guarded against or eliminated and work procedures guidelines conducive to a safe and healthy workplace.
Supervisory personnel are responsible for ensuring that workers are properly instructed to do their work safe; for enforcing safe work procedures and regulations; maintaining of equipment and tools to ensure that hazards are guarded and for correcting all unsafe activities.
All workers and subcontractors are required to work safely, to know and follow all rules and safe work procedures. Everyone is expected to correct or report unsafe conditions and activities, and to work cooperatively toward the prevention of incidents.
We believe that safety practices are something we need to think about everyday. We also feel that proper training in all aspects ensures people are not overstepping their limits. Our welders are Canadian Welding Bureau certified, and operators of all forklifts, manlifts and cranes are fully certified on the equipment that they use.
---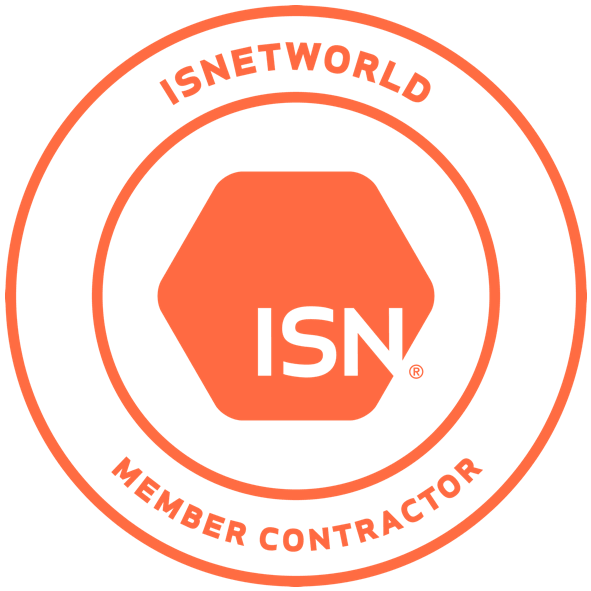 ISNetworld
Farr Fabricating Ltd. has recently been added to the ISNetworld's list of approved companies – a testament to the ongoing development and success of our safety program!


BC Safety Authority
Certified as a "Boiler & Pressure Vessel Contractor" Licence No. LBP0202733
---
Our ultimate goal is a safe and healthy workplace for everyone!