Services
Structural steel and custom fabrication at the highest standards.
Farr Fabricating is well versed in the steel and stainless steel fabrication contract business. Our skilled crew of certified journeyman fabricators, apprentice steel fabricators and Canadian Welding Bureau certified welding personnel ensure a completed project of the highest standards.
Our services include structural steel supply, storage tanks, stainless steel fabricating, and custom fabricating. We also offer additional services such as installations, sandblasting, epoxy coatings and field construction.
As for the steel and stainless steel fabrication world, we can do it all. The services we offer, complemented by state-of-the-art equipment and one of the largest custom steel fabrication facilities in Western Canada, make Farr Fabricating a great choice for your next project.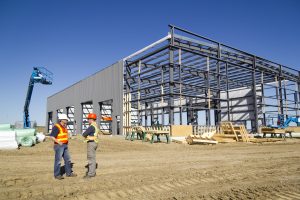 Structural Steel Supply
Farr Fabricating has been an integral part in many steel structured buildings, platforms and catwalks throughout British Columbia and Alberta. If you're looking for structural steel solutions, please feel free to contact us today.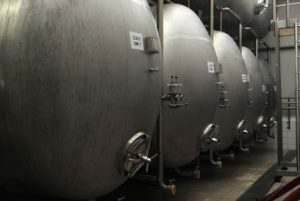 Storage Tanks
Storage Tanks manufactured at Farr Fabricating conform to the American Petroleum Institute (API-650) standard. Tanks can be manufactured from a variety of materials including stainless steel and are appropriate for industrial, chemical and petrochemical use. Storage tanks can be built in a multitude of sizes.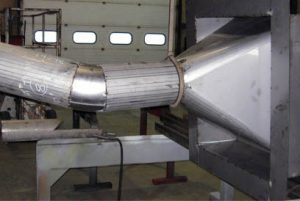 Storage Tanks Stainless Steel Fabricating Storage Tanks
Farr Fabricating will manufacture stainless steel tanks, hoppers and chutes to your technical specifications. Farr has a number CWB 47.1 welding processor in place for these stainless steel fabrications.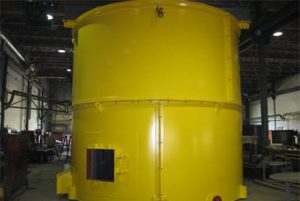 Custom Fabricating
Farr Fabricating offers expertise in custom platework. See us for design, manufacture and construction of steel platework structures. We can also supply breeching, troughs, and penstock for your construction project.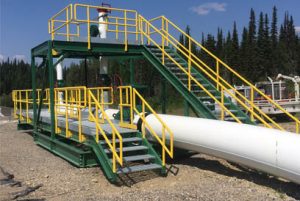 Field Construction
Farr can install your iron work, structural steel structure, field tanks, or ASME pipe. Mobile crane services are also available. We will provide the technical expertise to ensure your installation is safely and professionally executed in the most cost effective fashion.
Quality Assurance
Many can talk about quality, however at Farr Fabricating we have the portfolio to back it up. Farr Fabricating has been serving British Columbia, Alberta and western Canada for almost three decades. Our success, the diversity of our projects, and more importantly, the volume of customers that use us time and time again, are all testaments to our commitment to quality.